'Living one day at a time,
Enjoying one moment at a time,
Accepting hardship as a pathway to peace.'
(Serenity Prayer; Wikipedia)
The are few facts you need to accept when trying to get over your ex:
you're in exceptionally hard moment in your life
it's absolutely normal you feel the worst ever
today (and a few tomorrows) will totally suck
for a while it's NOT going to be better. It will in some time. But not now.
One Fun Thing a Day
When I was crawling through my black hole after my divorce, I got a homework assignment from my therapist. She told me to do one nice thing for myself everyday. When I started to practice this simple method, some kind of balance came back into my life.
Sure, I was still miserable. But at the same time, there was time not only for tears, but also FOR ME. I could take a break from the pain. I could divert my thoughts on what was good for me, instead of being focused on despair all the time.
In the middle of misery, it's hard to remember about taking care of yourself properly. Grief is overwhelming, we kind of sink in all this sadness. And a One Joy a Day let us bring some balance into our lives.
If you're sinking in the swam of agony, the One Joy a Day lets you take a breath.
One breath, that's all you need to today.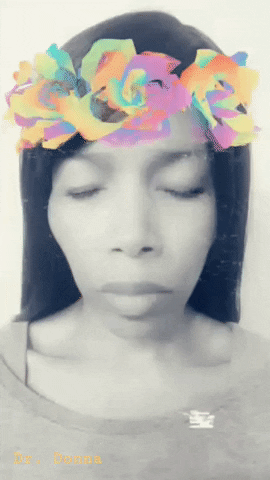 You're hurt, so be nice to yourself. If not now, then when?!
One Joy a Day is not about big things. One the contrary, do the smallest treats. The secret to it is to do it regularly. As a rule, doing small and frequent things is more efficient than doing something big, on an infrequent basis.
One Joy a Day is about being KIND to yourself, about doing things you like, it's about pleasure. And please don't tell me nothing makes you happy because if you like a bubble bath, you like a bubble bath with a broken heart as well.
One day I made myself a hot cup of delicious, real cocoa and sipped it loudly with eyes closed; beamed down to a cocoa paradise. Another day I sat on the terrace enjoying the sun on my face and simply doing nothing. As you see, nothing fancy.
But small things make huge difference.
So now it's your turn. Do one nice thing for yourself a day. Do it just like you would have given a nice surprise to someone you're in love with.
Even with a broken heart you can catch little moments of joy
One Joy a Day in getting over your ex
Prepare a list of 5-10 fun things beforehand. This way, you skip getting stuck due to having zero ideas.
Below are few inspirations. Choose some and adapt them for yourself:
Read a book that was special to you when you were a kid
Prepare yourself a tasting. What do you like? Fruits, bakery, wine, chocolate, cheese? Get a few different kinds of food. Eat slowly and taste carefully.
Make homemade ice cream. Two ingredients, one blender. It can't be any easier:
By the way, you have another Fun Thing ready for tomorrow, because someone has to eat it!
On your day off, sleep as long as you can. And then some more.
Go some place nice to see a sunset or sunrise. Quietly watch the show. The sun, indifferent to our worries comes up and goes down every day. Sometimes, we experience our private 'end of the world'. And the sun always continues its way, unconcerned. Consider how many heartbroken people it shines above right now.
Bubble bath in candlelight. Always!
Homemade SPA – treat your body to a peeling and some oil. Be mindful when you touch your body. Feel your skin, feel how strong your body is. Touch your arms, feel it's quite a nice body after all 🙂
Get a massage.
One of my favorites: scratching your back with a long handle bath brush, prrrr….
Sing when you shower or drive. LOUD. Go for it and add some drama:
Go out and do something different from your everyday scheme:

Go to the theater, opera, any other show
Go to a concert that is different from your usual musical choices
Go to a church (different the one you belong to) and listen to the sermon. You might be surprised how much refers to your life
Attend a lecture about something new

Volunteer
Say 'Yes' to an interesting proposal in your life
Popcorn and movie in the best company–yours!
Go for a long walk
Go for a short walk (fresh air always boosts your mood)
Spend some time in nature
Take a nap
Get a new hairstyle
Buy a new outfit
Go out and have some fun with friends
Get yourself a bunch of flowers
Cook dinner for yourself
Make yourself a meal like in the best restaurant: tablecloth, white serviette, wine glass even if you only drink water, candlelight, gentle music…
Sit down and do nothing for half an hour. Listen to some music, or contemplate the silence. No responsibilities. Just relax.
Practice daydreaming
Dance by yourself
Dance naked by yourself
Play with a pet: yours, a friend's or from a shelter
Mail yourself a letter; write supportive, warm and caring words
SPOIL YOURSELF as if you were the dearest person in the whole world.
If not now, when?!
Little joys are like a ray of sunshine on a gloomy day.
So what's the one thing you can start with now?
Choose one, just ONE small thing you can do to make you smile.
Do it today.
Do it tomorrow.
Do it for a week.
And get a bit happier!
Have fun!
---
Oh, and one more thing.
Sign up and get a freebie: 'Make today the best day ever since you broke up'. It's a hands-on mini-guide. So click here and change your mindset now!